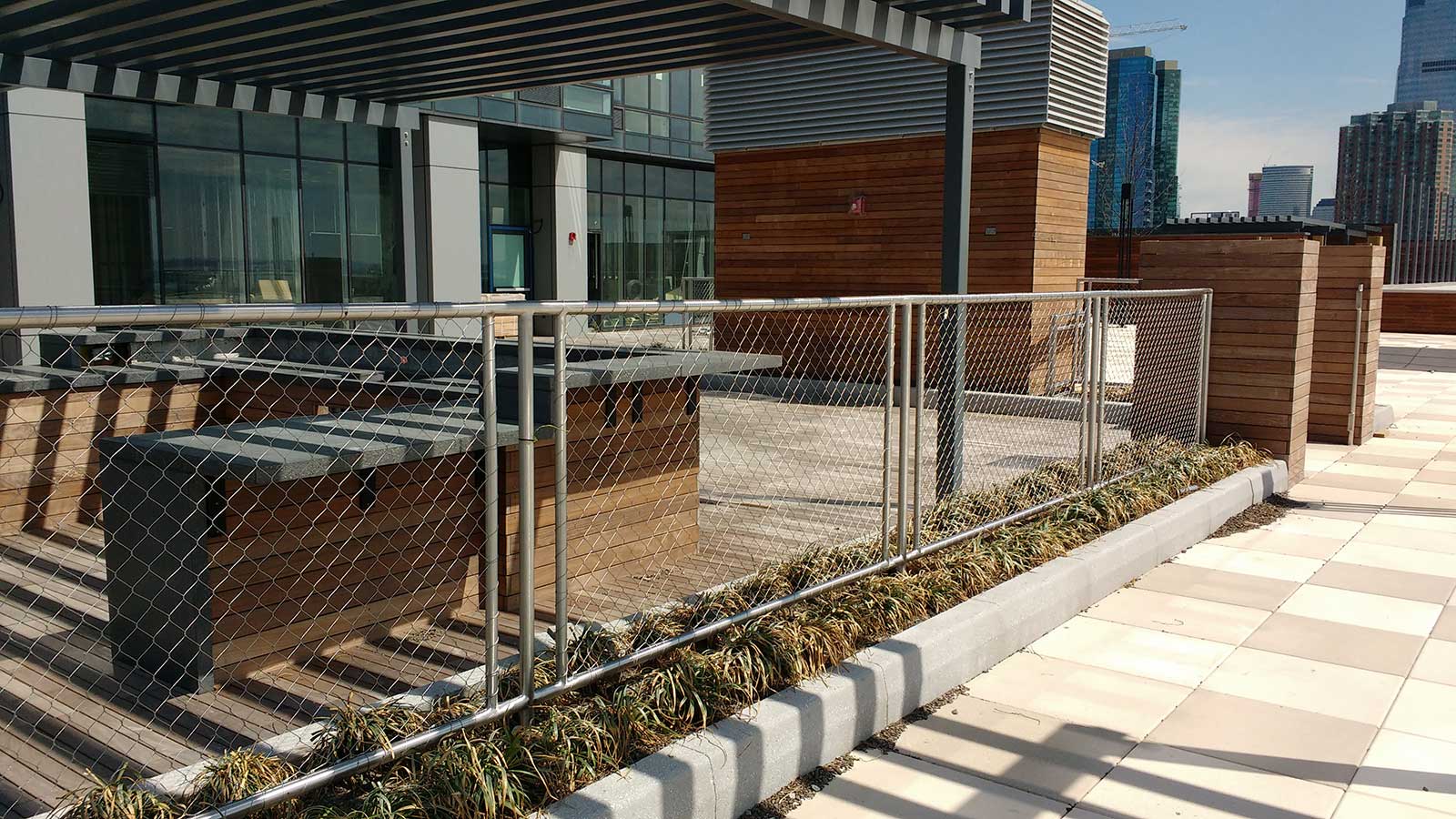 Adding classic or decorative steel fencing adds value and protection to your premises, and best of all, it's long lasting and low maintenance. Steel fencing looks aesthetically pleasing and is an excellent perimeter security solution.
Steel fencing can be installed to separate property boundaries, maintain security, or simply add a nice design element to a yard or garden. C&S Fencing offers supremely strong, quality steel fencing for countless applications as well as the experience to complete the install with ease and efficiency.
Today, many of our clients opt for modern, decorative fencing around multifamily property pool enclosures, outdoor living spaces, playgrounds, and recreational court fencing. Modern ornamental fencing is also popular for commercial real estate and mixed-used properties; C&S Fencing installs for these applications include Port Authority of NYNJ at Journal Square in Jersey City.