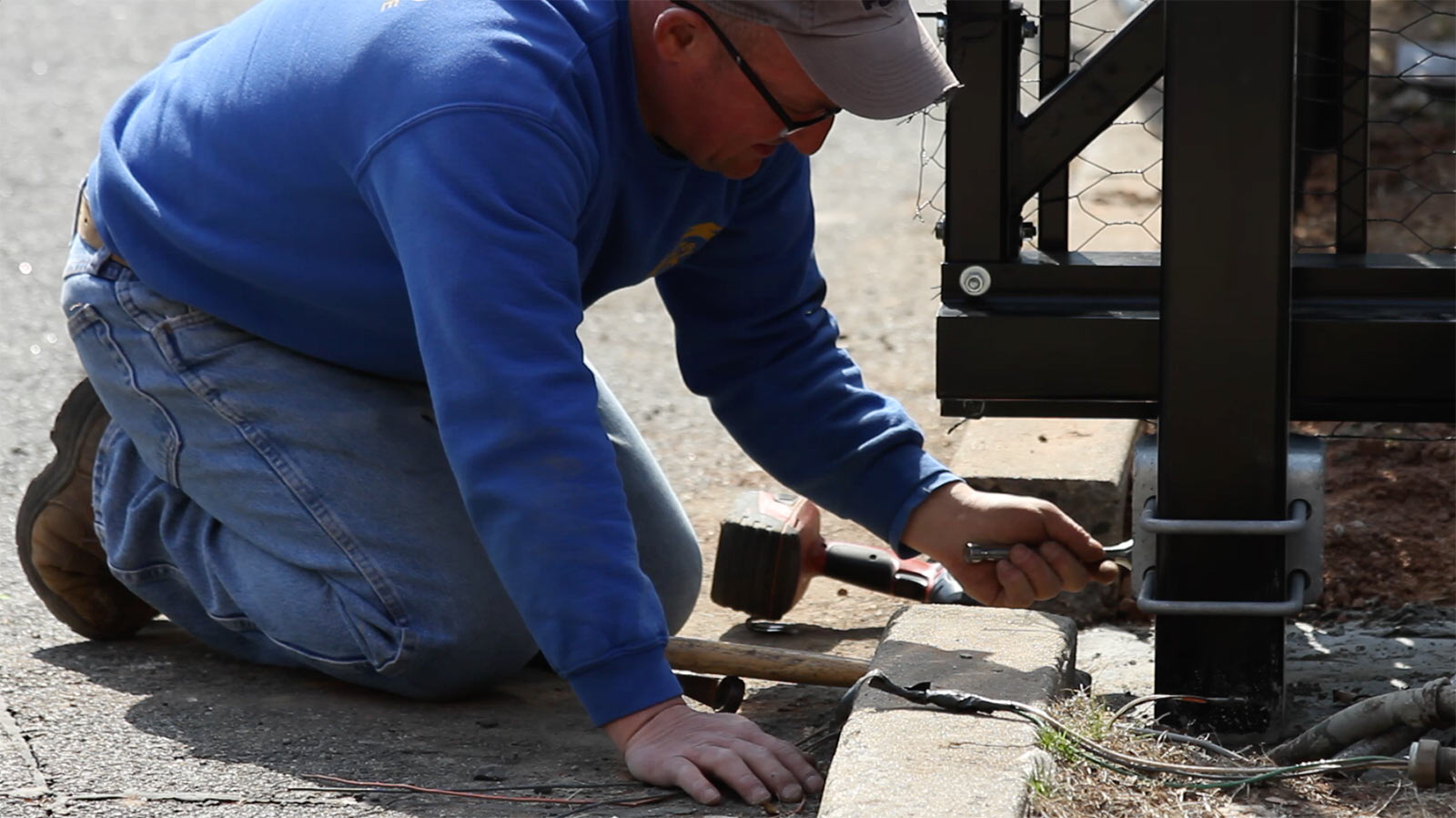 C&S Fencing's fence repair services run the gamut of minor fixes and annual maintenance to heavily damaged fences at the hands of Mother Nature's turbulent thunderstorms, winter white-outs, or unforeseen automotive accidents.
Wood Fence Repair
If part of your wooden fence has begun to rot, you can replace compromised slats, pickets, or posts with the same type of wood. The issue, however, is color matching the original, now weathered wood with new pieces.
When it comes to wooden fence repair, our rule of thumb is: If more than 20 percent of your fence boards must be repaired, it might be best to replace the fence in its entirety.
Chain Link Fence Repair
Chain link fences are incredibly durable, but a little rust is inevitable. Our rule of thumb is, if the rust is limited to no more than 15 percent of the fence, it's generally worth removing and replacing the compromised sections.
Wrought Iron Fence Repair
Wrought iron fences are expensive to buy and install. Thus, if yours is beginning to rust, it is in your best interest to repair it expeditiously. The longer you wait, the worse it will get, and the window to repair it is not a forgiving one. The point of no return is very real when it comes to wrought iron, so don't wait if you see rust.
Ornamental Steel/Aluminum Fence Repair
Ornamental steel or aluminum fences are a great value, securing a property while adding a beautiful design element to it. While these decorative fences are low to no maintenance, at times the require minor repairs. That's where C&S Fencing comes in.
Vinyl Fence Repair
Vinyl fencing is renowned for its longevity. Should your vinyl fence break due to an accident or natural event, the good news is, you can usually replace the damaged sections without disturbing the integrity of the entire fence.